bookmark_border
Entry Detail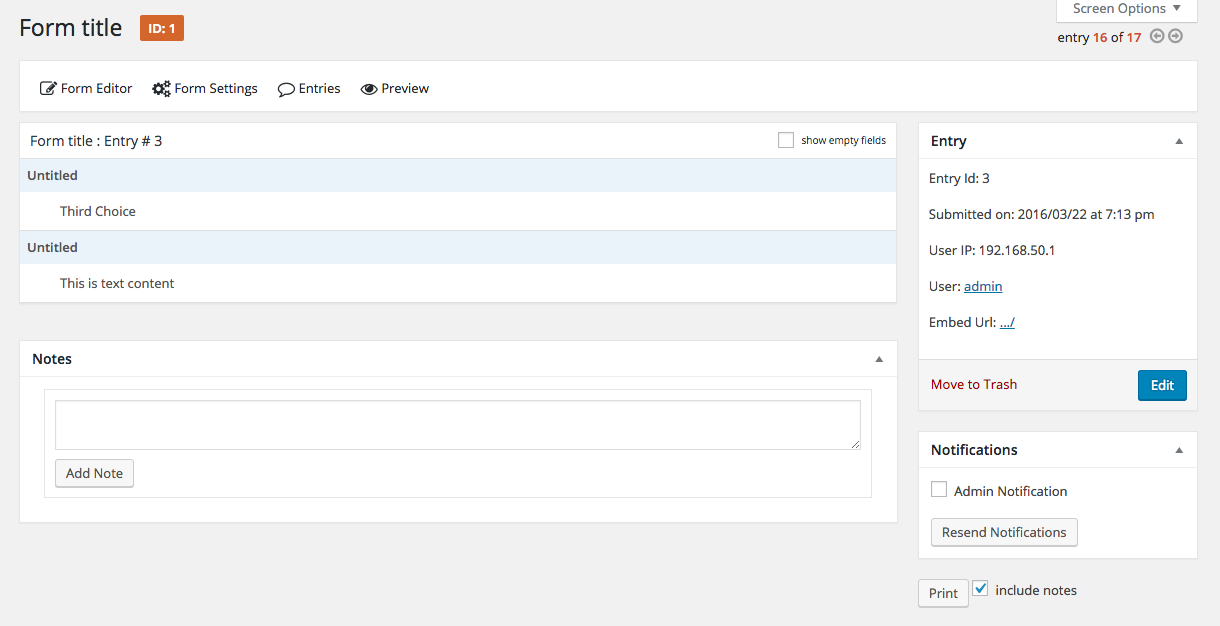 The Entry page allows you to view the information you created for your entry. From this screen you can view the info, add notes, print, and enable notifications.
Entry Data
This information varies, depending on the type of fields you selected for your form.
Show empty fields

By default empty fields are not shown on the entry page. If you check this box, it enables you to see the empty fields.
Entry Notes
With Entry Notes, you can add notes to your entries, allowing you to keep important, related information right with the correlating entry.
Add Note

This action adds the note to your entry. Beside the Add Note button, you can select who you would like to email the note to.
Entry Summary
Contains a quick summary of various entry details.
Move to Trash

From here you can move your entry to the trash, emptying the trash will permanently delete the entry.

Edit

From here you can edit your original entry.
Notifications
This allows you to resend notifications, for more information please visit Resend Notifications.
Print
This option allows you to print out a hard copy of your entry.
include notes

By checking this box, the notes you provided will be included with the entry you are printing.
Last modified: October 4, 2017