bookmark_border
AWeber Add-on
The AWeber Add-On requires a valid license to receive access to automatic upgrades and documentation.
The Gravity Forms AWeber Add-On gives you an easy way to integrate all of your online forms with the AWeber opt-in email marketing service. Collect and add subscribers to your email marketing lists automatically when a form is submitted.
Automatically add subscribers to your email lists when a form is submitted.
Control opt-in and only add subscribers when a certain condition is met.
Automatically sends a double opt in message to insure only legitimate subscribers are added. (Because the AWeber Add-on uses the API for integration, all submissions will be double opt-in. This is an AWeber restriction.)
Installing the AWeber Add-On
Download the add-on plugin from the Add-Ons download page.
Upload the plugin folder and files via FTP to your wp-content/plugins folder OR upload the plugin zip file via the "Add New" plugin menu in WordPress.
Activate the "Gravity Forms AWeber Add-On" plugin you just uploaded.
Setup the AWeber Add-On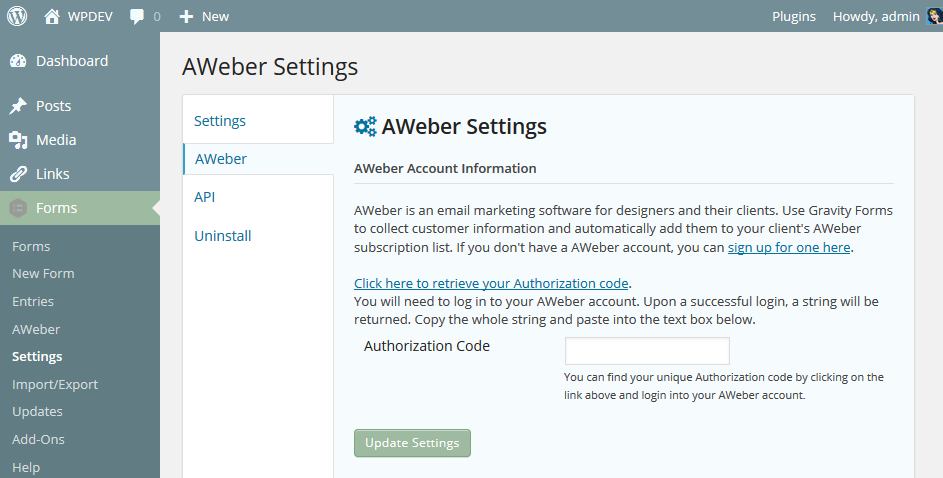 Now that the AWeber Add-On is installed and active you will need to retrieve your AWeber Authorization Code to integrate with AWeber. The AWeber Add-On adds a new link to the "Settings" menu under "Forms". Go to the "Settings" page and click on the "AWeber" link.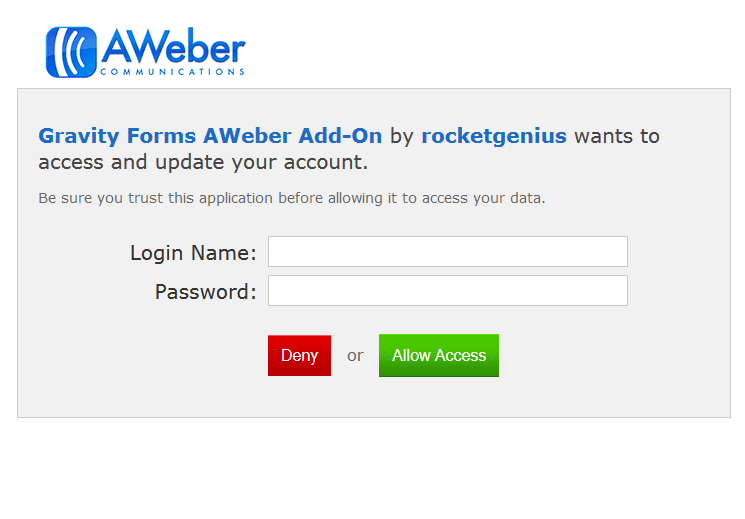 On the AWeber Settings page you will need then click on the "Click here to retrieve your Authorization code" link which will then ask you to login to AWeber and approve the application request. You will then be provided with an Authorization Code from AWeber. You must copy this Authorization code and then paste it into the Authorization code field on the AWeber Settings page of Gravity Forms. Save your settings and your Authorization Code will be verified.
If you do not have a AWeber account you may sign up for one at http://www.aweber.com.
If you have entered a valid Authorization Code you may then proceed to setup your AWeber feeds.
Setup AWeber Feeds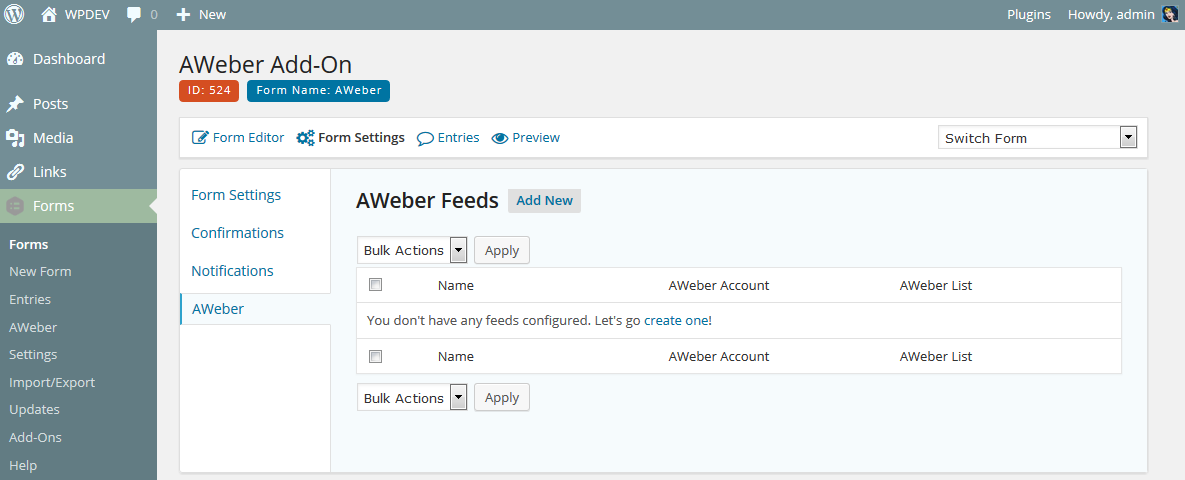 Your AWeber Feeds allow you to integrate a form with your AWeber account to feed user information in real time when a form is submitted. This allows you to automatically add subscribers to your mailing list when a form is submitted.
Go to the settings page of the form with which you want to integrate AWeber.
Click on the AWeber tab.
Click on the "Add New" button to add a new AWeber Feed.
Enter a unique name for the feed so it is easily identifiable to you.
Select the AWeber list to which you would like to feed data.
Map the AWeber fields to your available Form Fields. This tells Gravity Forms which form fields should populate your AWeber data.
Enable an opt-in condition. The opt-in condition is a set of conditional statements that determine if the data should be sent to AWeber.
Save Feed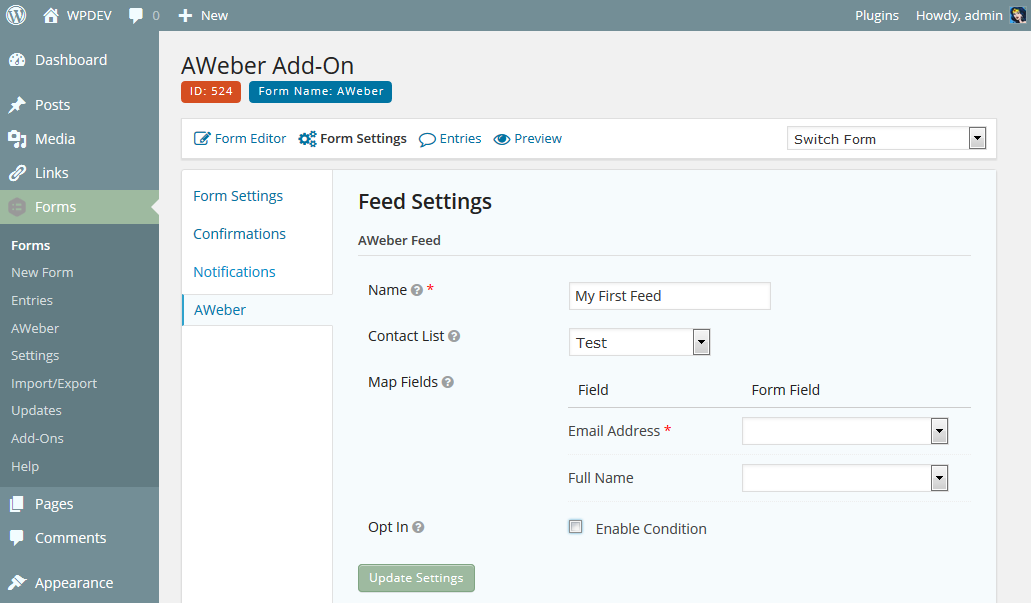 Now that you have setup a AWeber feed, when the form you selected is submitted it will automatically send the data you have selected to the AWeber List you have setup to receive data.