bookmark_border
Editing Form Titles
As of version 2.0.2.6, Gravity Forms now includes the ability to edit the form title directly from within the form editor. Previously, you would need to access the form settings to change the form title. With the new update, editing the form title is as simple as clicking on it.
Changing the form title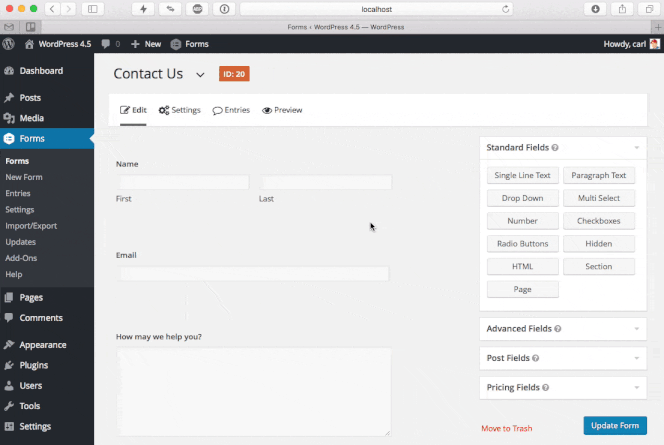 First, access the form that you want to change the title on. This is done by clicking on Forms on the left side menu of your WordPress admin, then by clicking on the form that you want to edit.
Next, click on the title of the form at the top of the page.
An input box should now appear. Simply enter your new form title here and click the Update button.
Your form title has now been changed. Of course, if you prefer, you can still change your form title the old way by accessing your form settings.