bookmark_border
Downloading and Installing the Slack Add-On
Downloading the Slack Add-On
To download the Slack Add-On click the download button on the Slack Add-on plugin from the Add-Ons download page.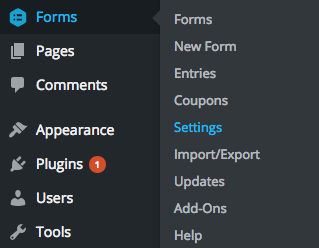 Installing the Slack Add-On
There are multiple ways to install your plugin. The easiest method is to install the Add-On via the Plugins tab in WordPress Admin Dashboard. However, you can also install the Add-on via FTP to your wp-content/plugins folder. For more information on installing via FTP, visit installing gravity forms add-ons.

To begin installing via the Plugins tab in your WordPress Dashboard, hover over Plugins, and select Add New.

To Slack Add-On, click the Upload Plugin button located in top left corner of your WordPress Dashboard.

Once you have selected the file, the Install Now button should be ready to select. Select Install Now to install your Slack Add-On.
Note: If for any reason you do not wish to activate the plugin at that time, you can later find the Activate option either in your All section, once you have selected Plugins, or in the Inactive section in Plugins.
Last modified: December 7, 2017