bookmark_border
Setting Up The Pipe Add-On
To use the Gravity Forms Pipe add-on, you'll first need to configure it. In this article, we'll show you how to fully configure and use the Pipe add-on for embedding a video recorder into your form.
Configuring API Keys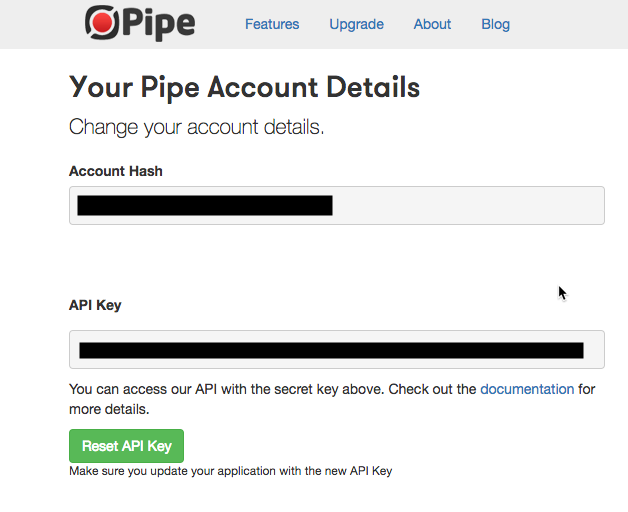 First, you'll need to configure your Pipe API keys so that Gravity Forms can interact with Pipe. To do so, you'll need to visit the Pipe Settings page. Upon doing so, you'll see your Account Hash and API Key.
Once you have your API keys, you'll just need to insert them into the Pipe Settings page within Gravity Forms. To do so, access your settings in Gravity Forms, then navigate to the Pipe tab. Insert your API credentials and click Update Settings.
Adding Pipe To Your Form
To add Pipe video recording to your form, you'll just need to add the Pipe field by using the form editor. See our Pipe Recording Field documentation for more information.