bookmark_border
Forcing Gravity Forms Database Upgrades
If you're having issues upgrading the Gravity Forms database after an update, this can sometimes be due to a failed database modification. Often times, forcing the database upgrade can resolve the issue. Attempting to do a manual upgrade is not recommended and this method should be followed. Here's how to force a Gravity Forms database upgrade.
System Status Page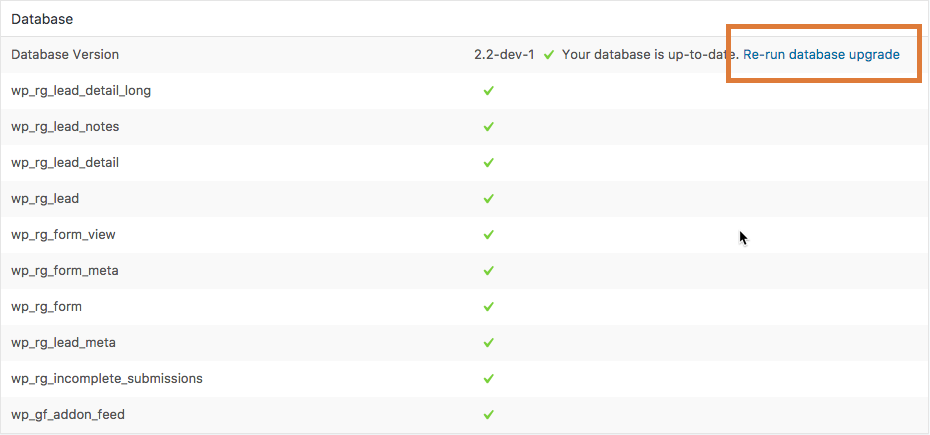 Before making any changes, it's always a good idea to backup your database. If you're not sure how to do so, contact your web hosting provider.
Within your WordPress admin dashboard, hover over Forms and click on System Status.
Scroll down to the Database section and click on Re-run database upgrade.
Your database upgrade should now be complete.