bookmark_border
Logging and Debugging
For quite a while, enabling logging within Gravity Forms has been a go-to method for debugging any issues within Gravity Forms. As of Gravity Forms version 2.2, logging functionality has been moved from a separate add-on to becoming a core feature of Gravity Forms.
In this article, we will show you how to enable and configure logging within Gravity Forms.
Note: If you have the Members plugin active, you'll need to ensure that your user has the correct permissions active to view logs.
Enabling Logging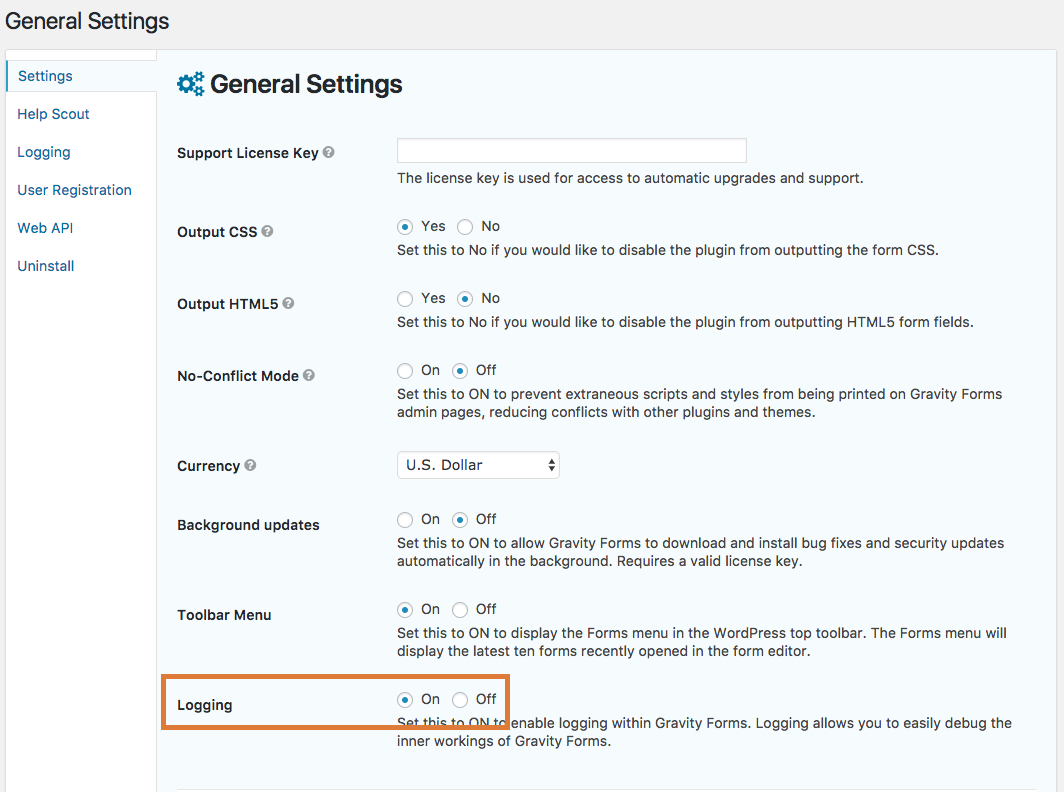 To enable logging, simply enable it within the Gravity Forms settings page.
Access the Settings page by hovering over Forms on the left side menu within your WordPress dashboard, then click on Settings

Next, scroll down to Logging and set it to On.
Once complete, don't forget to save your settings.
If you're going to send the system report or logs to support, keep logging on until the end of the issue resolution. If you turn off logging before that the logs will be deleted!
Logging Settings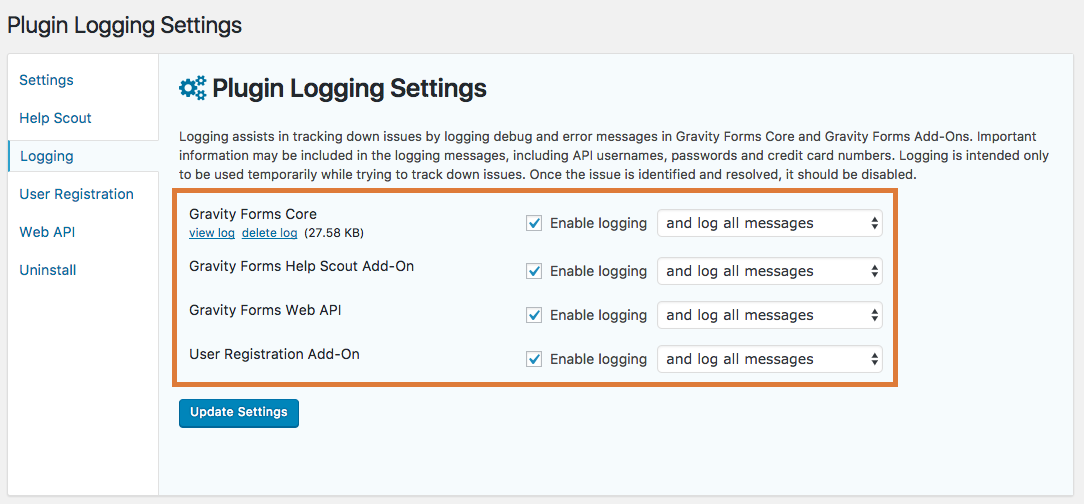 Once logging is enabled within your Gravity Forms settings, an additional settings tab will appear labeled Logging. To configure any settings related to logging in Gravity Forms, simply access this tab.
Within the Logging tab, you'll see Gravity Forms as well as any Gravity Forms add-ons that you have installed. Each of these can be configured to enable/disable logging, as well as make changes to the information that is logged.
If you've narrowed down exactly where you're having issues, you might want to enable any additional add-ons. If you only want to see when there is an error, use the drop-down to select what items are logged.
Viewing Logs
To access the logs that are generated, take a look at the Logging tab of the Settings page. Below each item, you will see links to view or delete the logs for that particular item.
If you don't see these things, be sure that logging has been enabled, and logs have been generated. If nothing exists within the logs, a link to display them will not appear.
Deleting Logs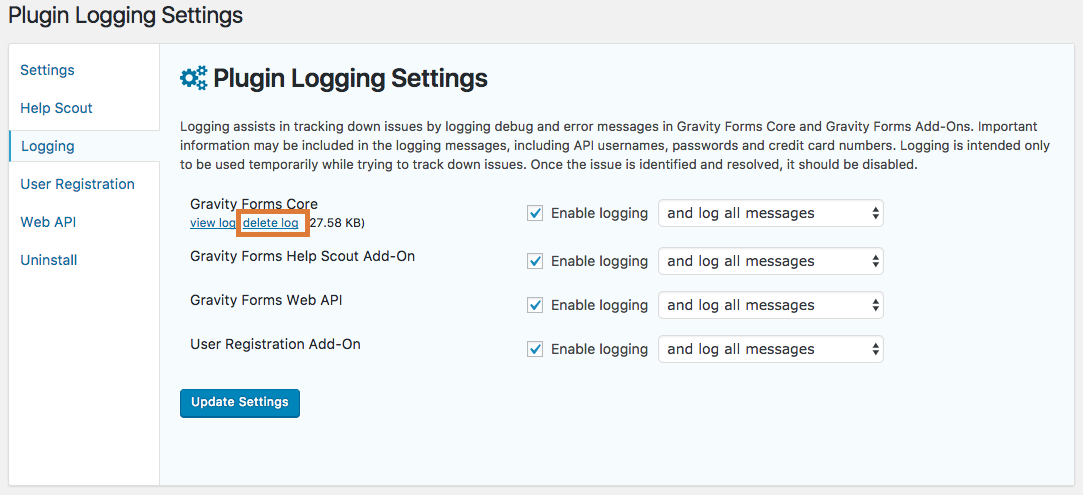 Logs are deleted almost exactly the same as they are viewed. To delete your logs, simply click on the Delete Logs link instead of the View Logs link on the logging settings tab.